New Rector Announced
Tuesday, March 30, 2021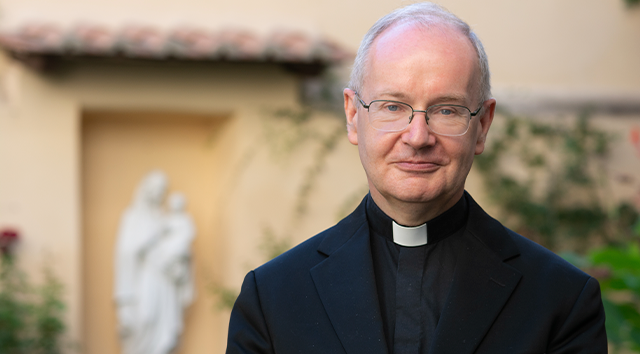 On 19th March it was announced that Fr Stephen Wang has been appointed as the new Rector of the Venerable English College. He will succeed the current Rector, Mgr Philip Whitmore (seen above), who has led the College since 2013. A term of seven to eight years is usual for a Rector of the VEC.
Fr Wang, who studied at the VEC, will begin his ministry as Rector at the start of the new academic year and will be taking up the reins in August. He is at present a university Chaplain in London. Fr Wang was born in London and was in priestly formation at the VEC from 1992 to 1997.
Current plans are for Mgr Whitmore to return to the Archdiocese of Westminster – but not before advancing several ground-breaking initiatives recently begun under his watch and, above all, ensuring the continued discernment and formation of those in his charge.
Mgr Whitmore commented, "It has been a joy and a privilege to serve as Rector of the VEC these past eight years. I wish Father Stephen every blessing as he takes up his new appointment and I am confident that, under his leadership, the College will go from strength to strength."