Biography
<< Back
James P. MacGuire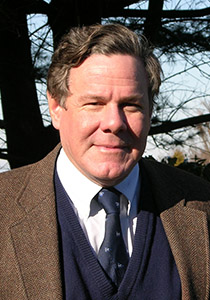 James MacGuire is the Managing Editor US for the Catholic Herald. A longtime publishing and communications executive, he has worked at Time Inc., Macmillan, The Health Network, and the Corporation for Public Broadcasting.
He has also raised hundreds of millions of dollars for organizations such as Portsmouth Abbey School, the Archdiocese of New York, the Intrepid Fallen Heroes Fund, and the Catholic Near East Welfare Agency.
His board memberships include the Chamber Music Society of Lincoln Center, Student Sponsor Partners, Fordham College at Lincoln Center, and the Man O' War Project, which he chaired from 2016-20.
Educated at Johns Hopkins and Cambridge, Jamie has written for many national publications during his illustrious career. He is also a best-selling author. His most recent books are Real Lace Revisited (2017), Worlds Within Worlds: A Father's Poems and Prayers (2018), and Out of Time: Surviving the Sixties, a memoir published in 2020.
In total, Jamie is the author or co-author of fourteen books and two beloved sons, Pierce and Rhoads. He lives in New York with the sublime Michelle Coppedge and travels frequently to Austin to visit his children and their beautiful ladies, Alex and Isabel, and his heavenly grandchildren, P.J. and Walker.